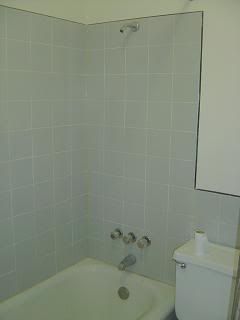 Any bathroom without a hole in the ceiling is a big improvement. No roommates! All the hair in the drain will be mine!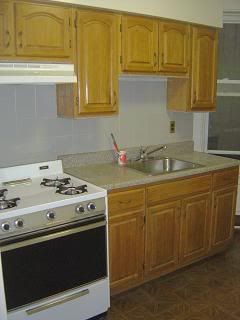 To reach those top cupboards, I'm going to have to invest in a stool. Or a step ladder. Or a crane.



No roommates! All of the nasty, decaying food in the fridge will be my nasty decaying food!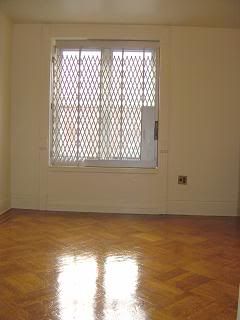 The front room aka Living Room/Bedroom/Foyer/Study. Note the bars on the window: we don't fool around in Brooklyn.